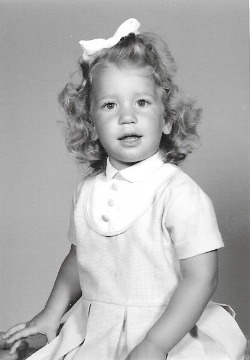 Lasta Drachkovitch is a writer, producer, favorite Aunt, currently single daughter who lives with her Mother. She's never had a speeding ticket, cannot bake but can cook, prefers her vodka martinis shaken, not stirred, has an obsession with cake frosting and is on an eternal quest for the best lip balm. Entering what she likes to call her "second act", Lasta is creating new adventures daily and releasing her fears. Except for heights, that fear ain't going away.
Julie Harris Walker is a producer, entrepreneur, former professional diner, single mother of three pretty good children and has perfected at-home hair coloring. She's never misses an episode of The Bachelor, but because of her self-diagnosed facial recognition disorder, cannot tell anyone apart. Between teaching her teenager to drive, finding the perfect french-pressed coffee and hardly ever swiping right on her dating app, Julie has finally found a use for her life skill of gossiping with her girlfriends.
Karen Samuelson is a badass business woman, a Momager of three girls and a wife to her college sweetheart. Her 20+ year career in corporate America happened both in the Big Apple and the MinniApple. When not drinking martinis with Lasta, she's living her mother's best advice: it doesn't matter what you do, you are going to be wrong anyway. KAREN DOESN'T HAVE AN INSIDE VOICE, always wears SPF 100, and once chased down the guy who stole her Prius in her minivan. But that's a story for another day.